I've been busy dyeing this past week and have come up with a few gorgeous yarns.
First up--sock yarn. This is 100% Superwash Merino and it is sooooo soft!! These yarns will make the cushiest socks and they're sure to be your favorite!
Crushed Grapes
:




Indian Summer:
This next colorway is done on Organic Gaia Worsted Wool. SOOOO yummy and a pleasure to knit with! This is like butter in your hands!
Pumpkin Patch: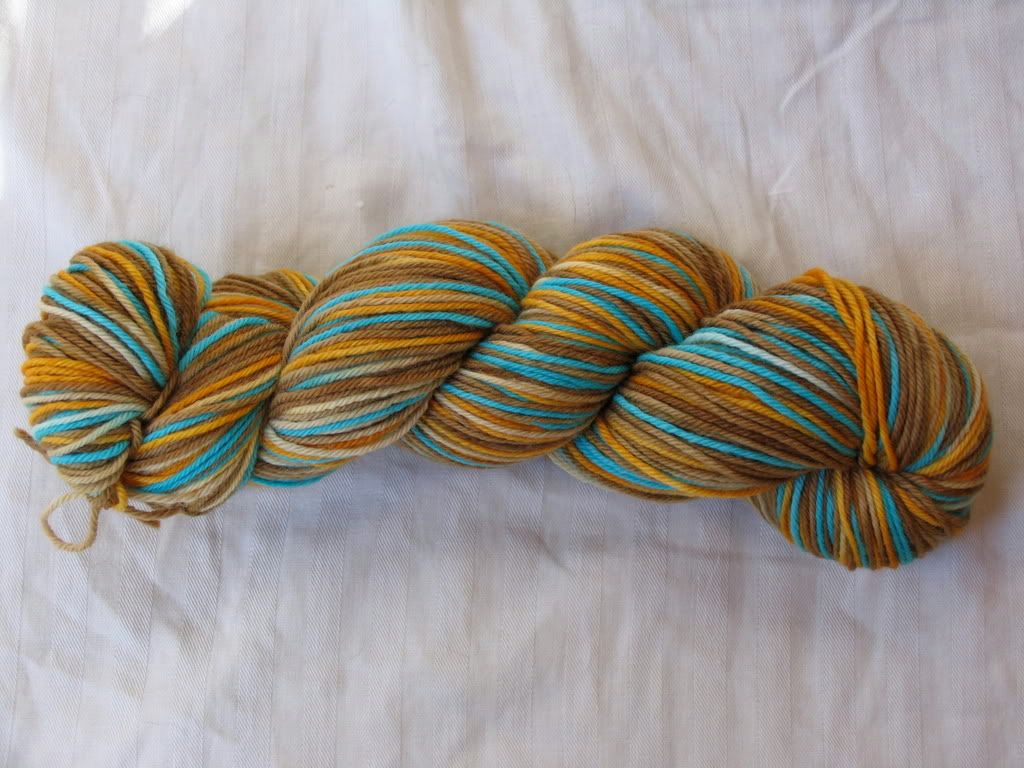 I hope to have previews up tonight but they'll definitely be available for sale on 9/5/08!!!