I wanted to share a little bit about one of the items in my
shop
.
These
sweet little longies
were custom knit by me using yarn that I dyed. I wanted a pastel rainbow look and I love how soft the colors came out.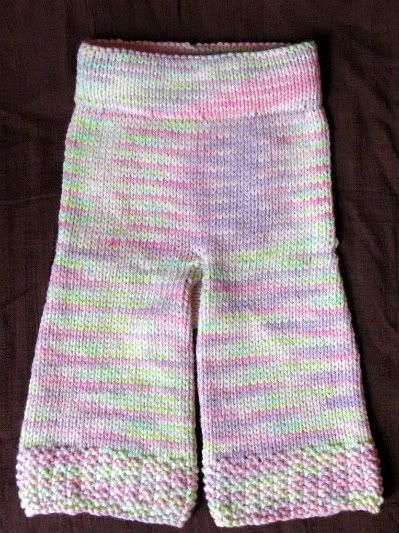 They feature an elastic waistband which is safe for little babies who want to put everything in their mouths! You don't want your little one chewing on a drawstring made from yarn. ;)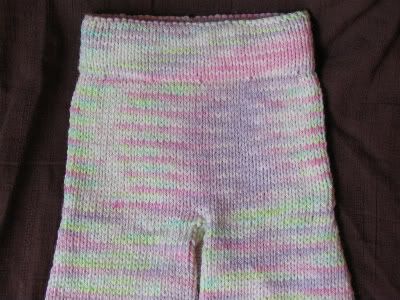 I love the Moss Stitch and typically use it on my longies unless a
customer requests
something different. There's something about textures in knitting that appeals to me. :)
What are longies, you ask? Longies, shorties, skirties and soakers are all terms that cloth diaper users throw around. They're basically diaper covers that double as pants/shorts/skirts. They are typically knit with wool because wool is a wonderful material to absorb wetness, yet is breathable so your little one doesn't get a heat rash "down there". One would think that wool is too much work to care for but really once you get used to it it's not that bad. In fact, I've thrown my knits into the washing machine!
So that's that! These longies will fit a newborn and you can buy them
here
. And if you see some yarn in my shop that you would like knit up feel free to send an alchemy request!